Newsletter 11/9/17
Welcome everyone to Carlinghow Princess Royal Junior, Infant and Nursery School. Welcome back to all of you who've been here before and welcome to those who are new to our school. September is an exciting time and a new term sees a new start and new beginnings. You may have noticed myself in the suit walking round school and I am proud to say I am the new Head Teacher for your school and I look forward to working with you all.
We are privileged to have your children to educate them and help them grow into the wonderful adults I know they will become, but this does not happen without a lot of work from our staff and yourselves, as educating children is a partnership shared between school and home.
I'm sure some of your children have been home and said Mr Wilcock and the staff keep telling us we have to tuck our shirts in. On Tuesday I spoke in assembly about expectations and challenges and there will be a lot for everyone. I do expect when your child is in school to be smart, presentable and ready to learn, it is after all why your child comes to school. I am currently reviewing the uniform policy with all staff and I am really pleased at how well presented your children are. Please can we ensure it stays like this and that we don't have large hair bows and that shoes remain black and sensible (no heels!) Please can I also remind you to name every item of clothing. You spend a lot of money on uniform and if it is named we have a greater chance of returning the lost item. If it is not named it cannot be returned. Please help us with this.
I'm sure there will be times in the year when you would like to discuss some aspect of your child's education. We are more than happy to talk with you but please come and make an appointment as you can appreciate we have a lot of meetings and other tasks to complete. I know many of you will see me in my office and want to talk to me straight away, but may I remind you that you need to talk to your child's class teacher first and then to the pastoral team if necessary. Only then if something has not been resolved should appointments be made with myself. This is not because I don't want to talk with you but because I have very talented staff who usually know first-hand what has happened and are better equipped to answer your concerns.
Thank you for making the start of term so positive and I hope it continues throughout the year.
Mr. Wilcock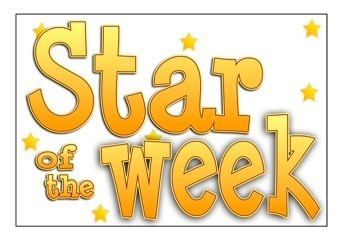 | | | |
| --- | --- | --- |
| Y1 | Oliver Hemmins | Trying extremely hard and settling so well into Year 1 |
| Y1/2 | William Croft | A fantastic first week. |
| Y2 | Phoebe Markey | Settling fantastically into Year 2 |
| Y3 | Rhian Barber | Being an excellent role model |
| Y3 | Ismail Siddique | His positive attitude |
| Y3 | Anridas Bumblauskas | Excellent behaviour and readiness for learning |
| Y4 | Caitlin Kukavica | Being a great mathematician |
| Y5 | Cohen Wilson | AN excellent start with the correct attitude |
| Y5/6 | Luke Hall | A brilliant labyrinth design. |
| Y6 | Abigail Mitchell | Having an enthusiastic attitude |
Attendance - Attendance is a key issue in any school. If your child is not in school they can not be learning. Please ensure they are in school at all times. I'm delighted to say that Reception class have seen the importance of this and have achieved an amazing 100% attendance.
Whole school attendance was 97%
Healthy Playtime Snacks
As it is the beginning of term, please can I remind you that we are a healthy school and that children if a child wants a snack at playtime it should be a healthy snack e.g. an apple or cereal bar. Not a packet of crisps or chocolate bar. If children do bring crisps or chocolate bars into school for snack they will be asked to put them in their lunch box or take them home.
School council
Nominations and elections for the school council are happening this week. Hopefully we will be able to introduce them in the next newsletter.
E-safety
Whilst we all do our best to keep children safe in school. The world our children live in is very different to when we were at school. The new technologies that they have available on a regular basis are very exciting, but can be very dangerous. If you want to talk to someone about online e-safety the NSPCC has a helpline. If you want to set up parental controls adjust privacy settings or get advice on social networks, they have experts available on the free O2 & NSPCC helpline.
0808 800 5002